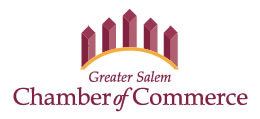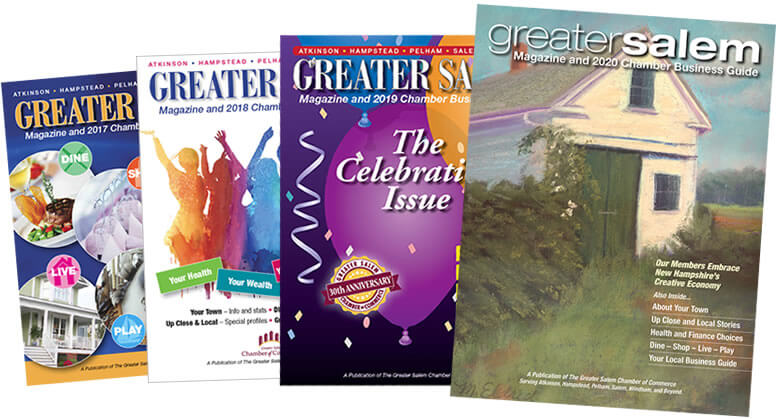 We've given the magazine a brand new look!
 
Advertising opportunities are exclusive to Chamber Members
 
Now Reaching Over 32,000 Readers
The POWER and VALUE of huge circulation numbers in a top quality magazine
Mailed FREE to every household (over 29,000) and over 2,000 businesses in Atkinson, Hampstead, Pelham, Salem, and Windham – Plus, over 1,000 direct Chamber distribution
Greater Salem's most widely distributed annual magazine
Inside the 2020 Issue
Our Greater Salem Chamber of Commerce Members Embrace New Hampshire's Creative Economy
Facts and information on all five towns
Editorials of interest
Unique up close and personal feature stories
Health and Finance Choices
Dine, Shop, Live Play
Chamber member guide by business category
(advertisers highlighted)
And More!!
2020 Greater Salem Magazine Provides
Exclusive opportunity as only Chamber members can advertise
Variety of ad options for all budgets
Free ad design
New look provides higher reader interest
Greater value to advertisers
Also available as an eMagazine on Chamber website
For Questions and Information
Please contact Frank Bellistri at 603-458-6789 or FB@frank4.com